What's on
English Oval Baskets with Phil Bradley at Broadrake
By Rachel Benson
Broadrake, Chapel-le-Dale, Ingleton, North Yorkshire, LA6 3AX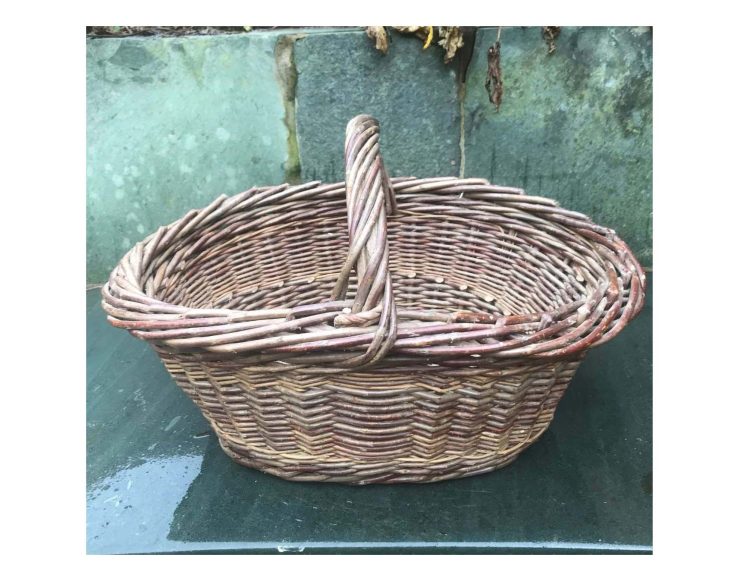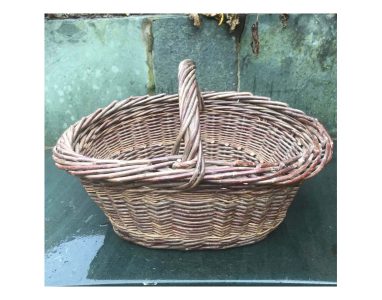 Popular Willow Weaving and Basketry tutor Phil Bradley is leading this 2 day workshop in the weaving skills necessary to make an Oval Basket with a traditional English oval base and a simple handle.
Phil's gentle, relaxed teaching style will guide you through the various traditional weaves for the different parts of the basket – pairing for the base with specific tips for ensuring that the base has straight sides between each rounded end;  3 rod-waling with French or English randing for the sides and a border. Finally to finish, a traditional handle bound over with spiralled willow is fastened simply yet securely. You will gain an understanding of how the willow behaves as you weave and after the final trimming up you will have a very useful basket to use at the market, or in the garden to gather your veggie patch produce.
The price of this 2 day workshop is £165, to include all refreshments and lunches. Please note that there is a material charge of £25 – £30 payable to the tutor.
More details & images at http://www.broadrake.co.uk/oval-basket-course.html
Email [email protected] or call 015242 41357 if you wish to make a booking.
Back