What's on
Hen/Gathering Basket with Anna Turnbull at Broadrake
By Rachel Benson
Broadrake, Chapel-le-Dale, Ingleton, N. Yorkshire LA6 3AX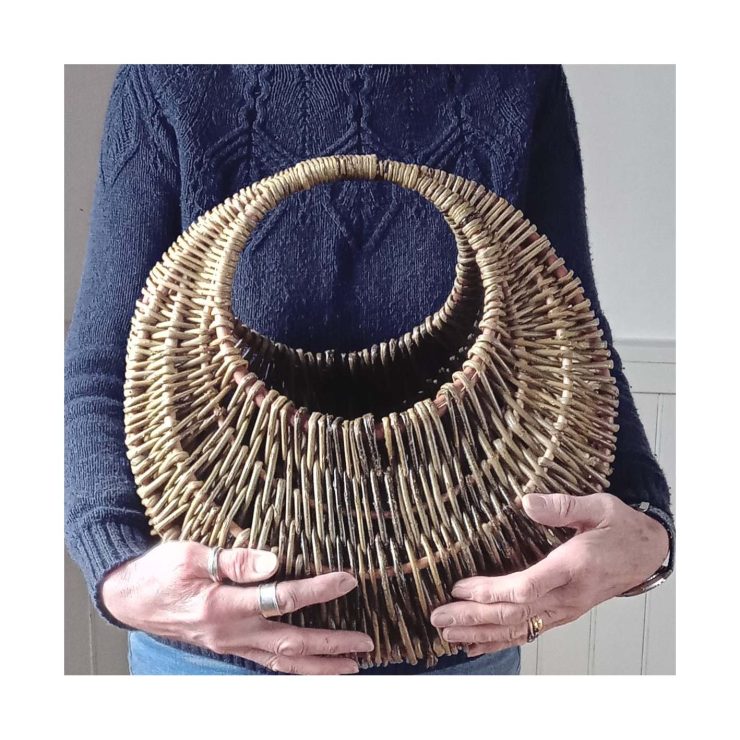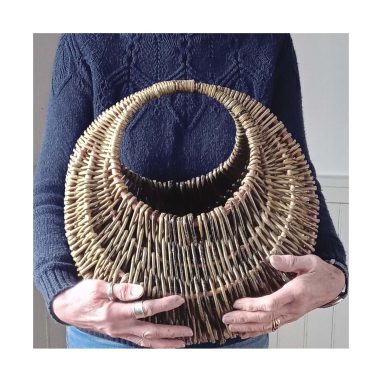 A 2 day workshop with Anna Turnbull who is a regular tutor for the Northumbria Basketry Group; she was lucky to have had some excellent experience on a bursary with Jenny Crisp refining skills & tips that she is keen to pass on.
The hen basket is a very different shaped basket based on 4 hoops that meet to form the handle. Ribs are added which determine the final size and depth of the basket. These are a traditional, very old design, thought to be Celtic in origin. Suitable for both beginners and also those with previous experience of willow basketry. The challenge of this basket will be ensuring that the final shape is well balanced to 'sit' well and hopefully is symmetrical in most directions! This is a new workshop at Broadrake for 2023.
You may remember these from the '50s; maybe your granny had one before the advent of the 'plastic' carrier bag. We had one kept in the pantry that was used to go 'up town' to the bakery!
Please find a link below to an interesting article about the history of a 'hen' basket. wovencommunities.org/collection/what-we-know-about-hen-baskets
Tutor Anna Turnbull is a Fine Arts graduate of Camberwell School of Arts and Crafts in London. She now lives on her Northumberland smallholding and runs a number of courses from there as well appearing at local festivals, shows & exhibitions and demonstrating at Beamish Museum.
The price of this 2 day workshop is £165, to include all refreshments and lunches. Please note that there is a material charge of £25 payable to the tutor, to include the hoop preparation as they need to dry ahead of the workshop. You will be shown how to make your own hoops in the workshop.
More details & images at http://www.broadrake.co.uk/collecting-basket.html
Email [email protected] or call 015242 41357 if you wish to make a booking.
Back