What's on
One-day Ash Splint Basketry Course 17th September, London
By The Green Wood Guild, Rural Arts Centre
Stepney City Farm, Stepney Way, London E1 3DG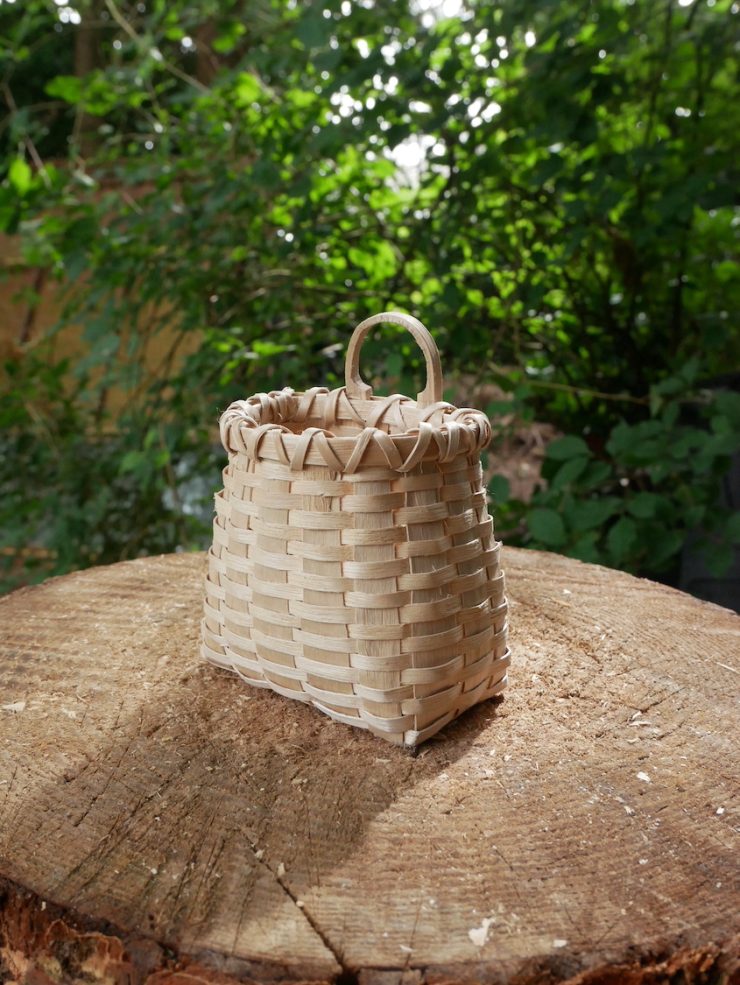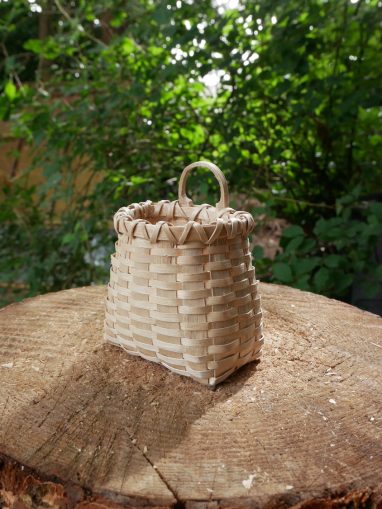 This class is for Saturday the 17th of September held at:
The Green Wood Guild
Rural Arts Centre
Stepney City Farm
Stepney Way
E1 3DG
This one-day workshop is suitable for beginners with a little weaving experience and those at a more intermediate level
-Workshop Details-
In this one-day class you will weave an ash splint basket with a rectangular bottom and round top, with a wooden carved handle. The techniques used today have their roots in traditional basket making of North America.

Each ash splint used to weave the basket starts as a section of the tree's growth ring and are created through pounding an ash log. All the splints will be prepared in advance but you will learn about the process and tools used to do this.
The skills learnt in the day will give you the foundation to adapt future baskets to your own design and it will give you a new appreciation of the mighty ash; it's durability, flexibility, strengths and weaknesses.
-Skills / Techniques Covered-
How to 'harvest' ash splints
Preparing ash splints for weaving; knife techniques and uses of different tools
Basic weave
Finishing the rim; woodworking and knife techniques
-Materials-
Materials are included in the booking fee. All materials will be provided by the tutor.

Please bring with you:
A notebook and/or camera should you wish to take your own notes or make a visual documentary.
**To book, please follow the link – https://michellemateocrafts.bigcartel.com/product/one-day-ash-splint-basketry-course. **
Back