What's on
Sculpture Workshop
By Sue Kirk
The Old Brewery Studios, 51-53 West St, King's Cliffe, Peterborough, PE8 6XB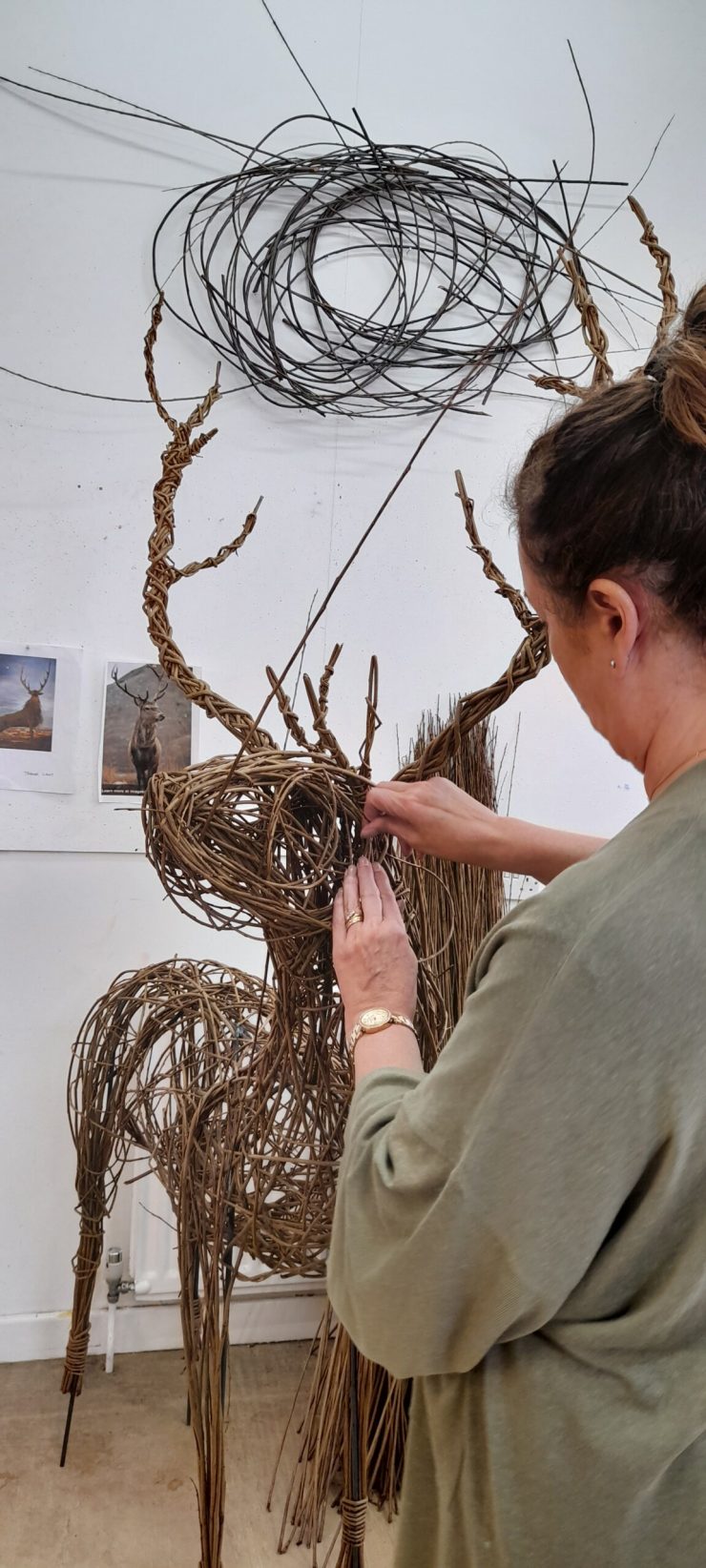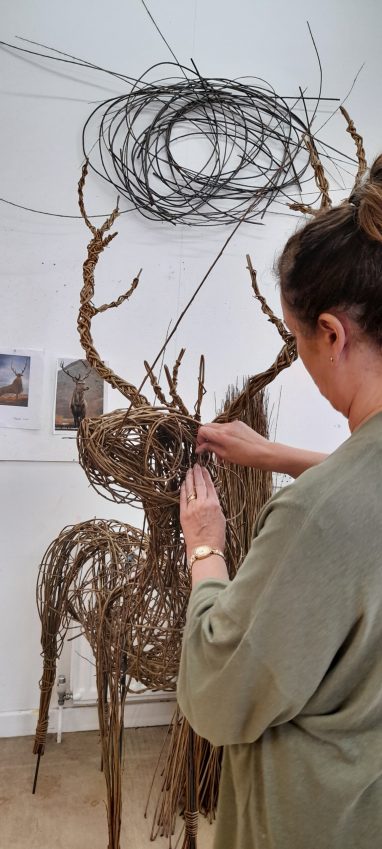 Spend two days weaving a figurative or non-figurative sculpture at The Old Brewery Studios.
You will be taught the fascinating technique of interlacing with willow. We start by looking at the inspiring work of present day willow sculptors. Learn how to build three layers of weave to create your sculptures, how to increase and decrease weave to create proportion in your figurative work and form in your non-figurative pieces. Finally add the last layer of weave and learn how to add a fluidity of movement to these linear sculptures.
Metal frames or armatures are provided and are an extra cost . You can choose from large scale pieces such as deer and sheep, to smaller more complex figures such as leaping hares. You can discuss your choice of sculpture with Sue through email or over the phone. Students can also weave without metal frames this works especially well for the non-figurative pieces.
The image shows a student weaving a stag .
The cost for two days is £180 , metal frame costs start at £10 and more complex frames can cost up to £35.
Back