What's on
BA Autumn School 2023 – 'Fiasco' Bottles and Miniature Rush Baskets
By Rosie Farey
The Hayes Conference Centre, Hayes Lane, Swanwick, Alfreton, UK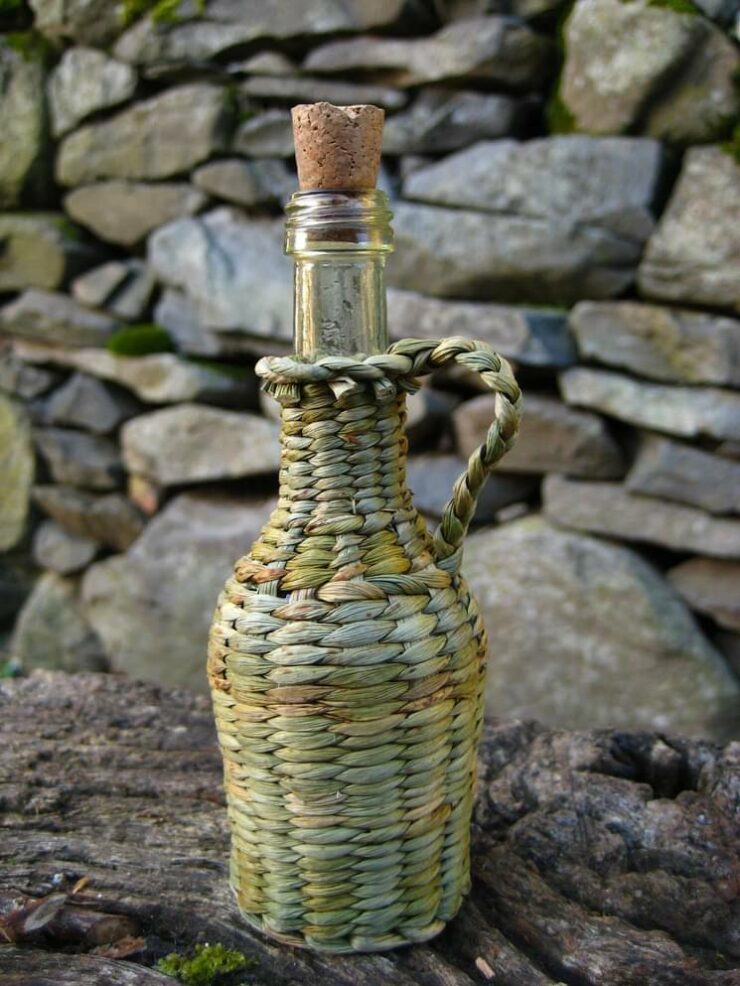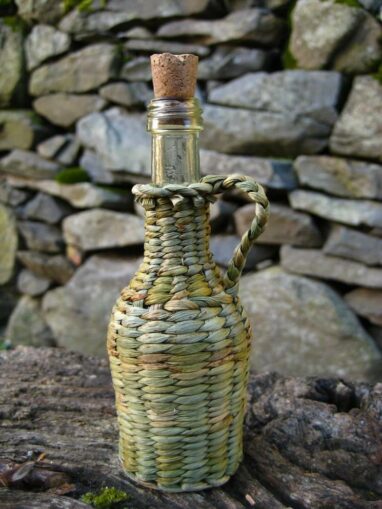 A 'fiasco' is a typical Italian style of bottle, usually with a round body and bottom, partially or completely covered with a close-fitting straw basket
On the course you will weave around bottles or vessels of your choice to make your own version of a 'Fiasco' bottle.   You will also have the chance to weave a  miniature  rush basket if you wish.
Inspired by the original 'fiasco' bottles, Rosie made them for several family members to use to put olive oil in so she calls them 'olive oil bottles'.   The oil seems to preserve the rush really well and brings out interesting discolourations.
'Fiasco' in Italian means to fail, an expression which has been traced back to the ancient glass blowing craft when, sometime during the 14th Century, a mistake in the manufacture resulted in a round bottomed vessel which couldn't stand upright and was known as a failure of a bottle.
 Suitable for all levels
Estimated cost of materials :  £10 – £15
There are three bursaries of £250 available to help with the cost of the course.  Members who have  two years' continuous membership are eligible to apply.   Please click here for more information.  Please also note that you need to purchase a ticket before you apply.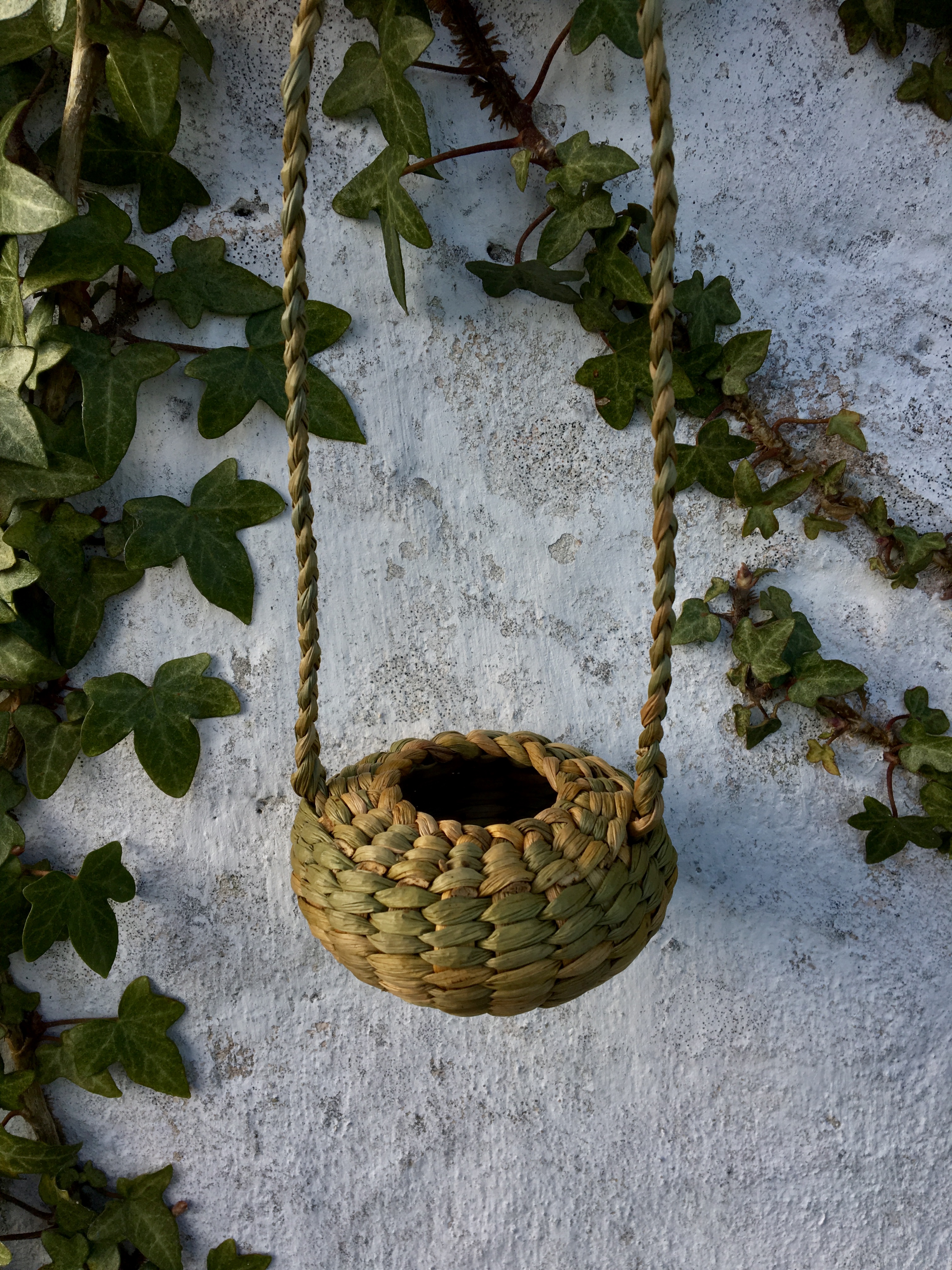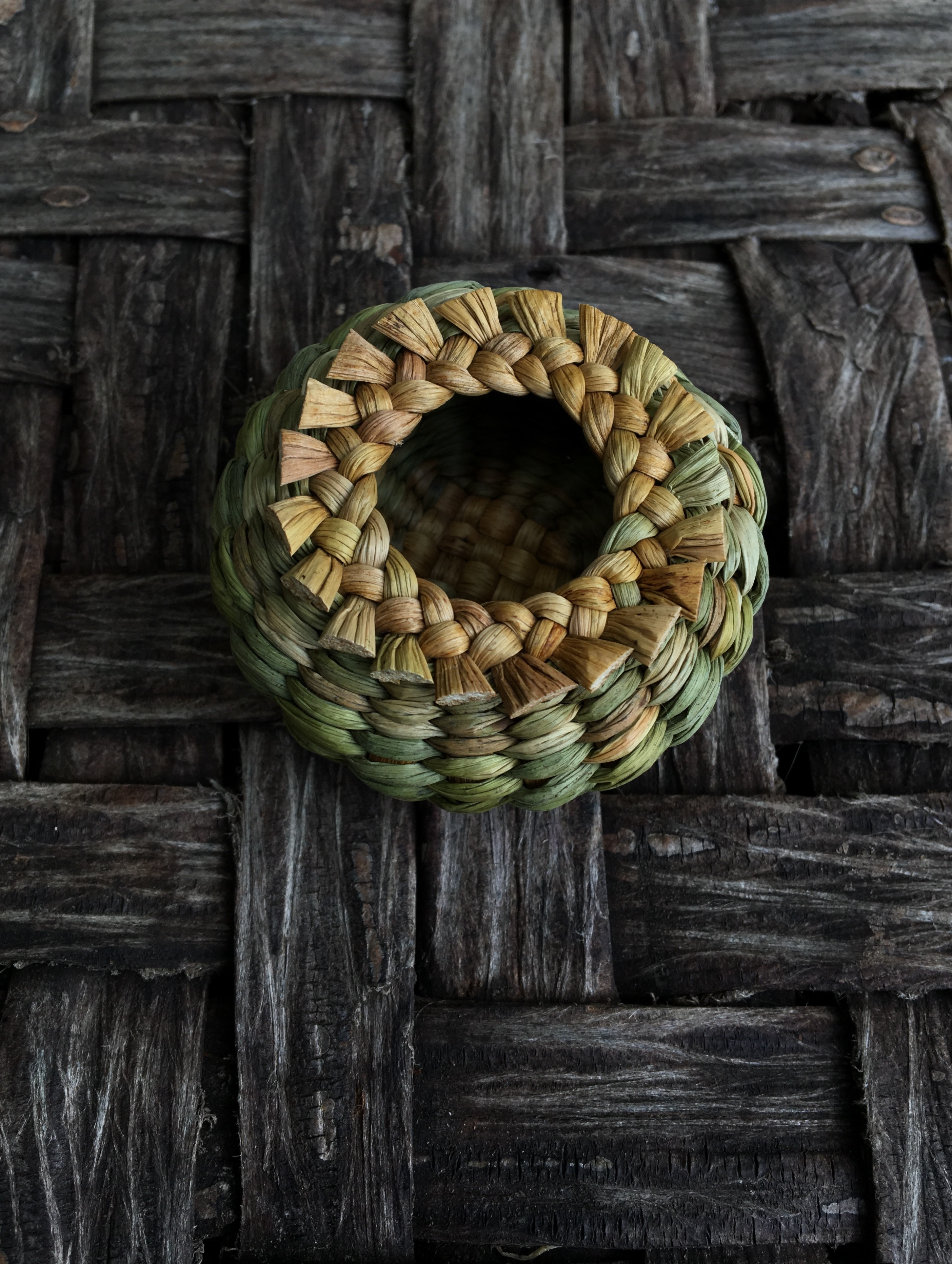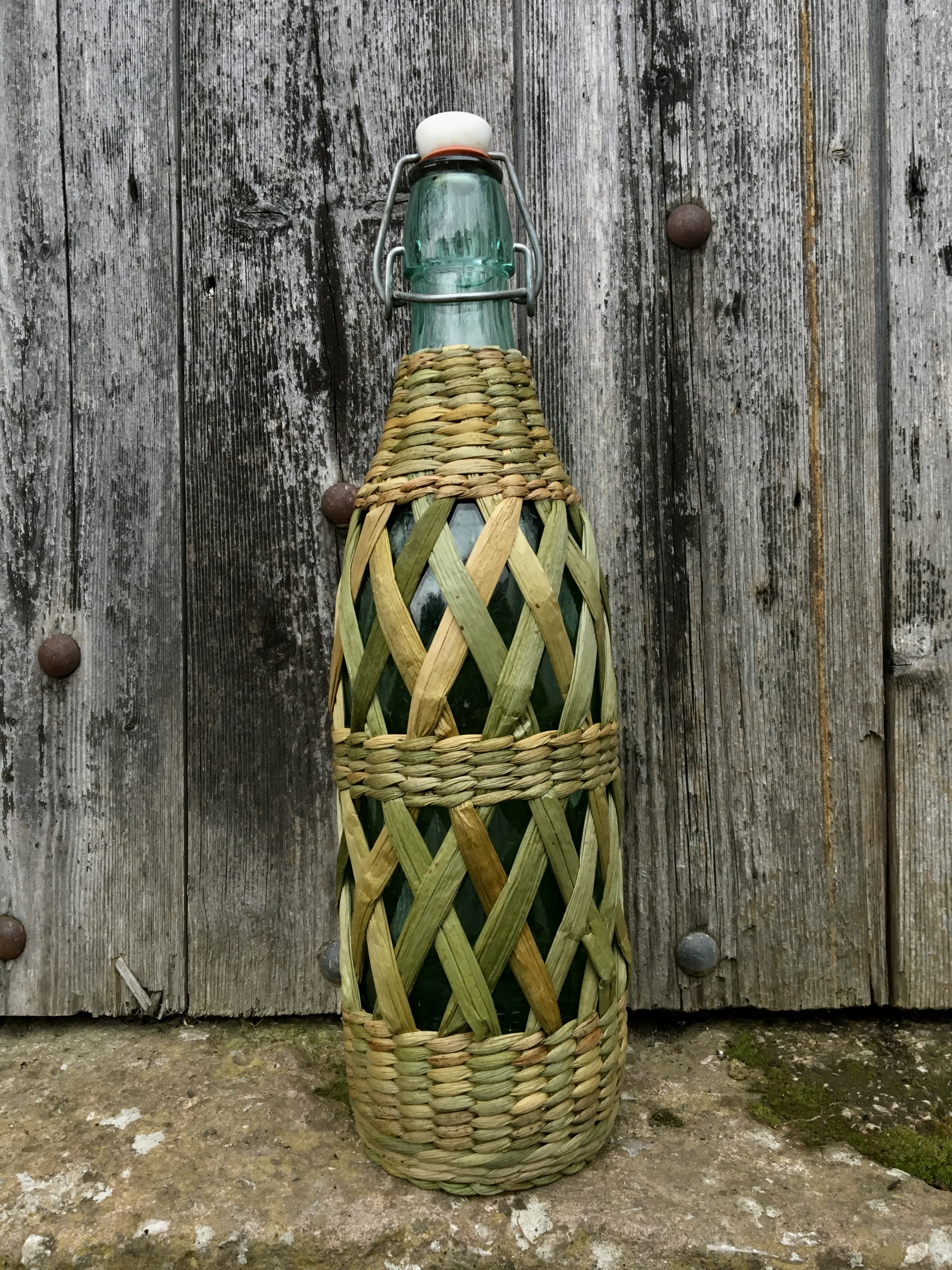 Back