What's on
BA Autumn School 2023 – Function and Form in Frame Baskets
By Mel Bastier
The Hayes Conference Centre, Hayes Lane, Swanwick, Alfreton, UK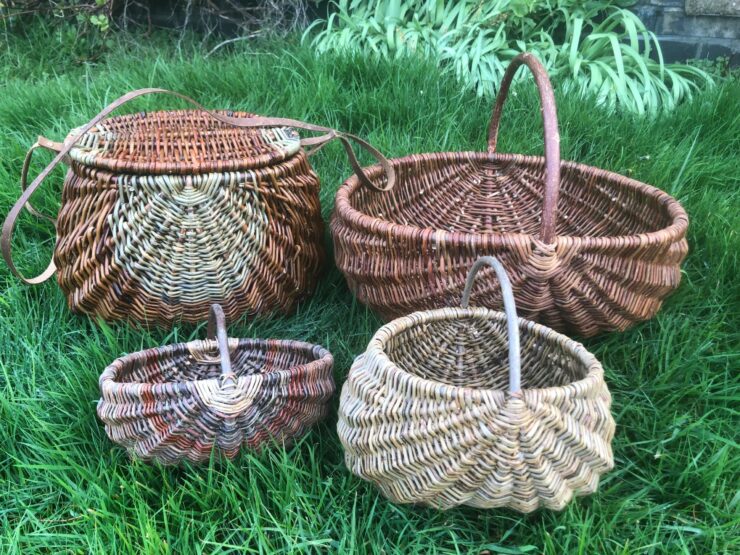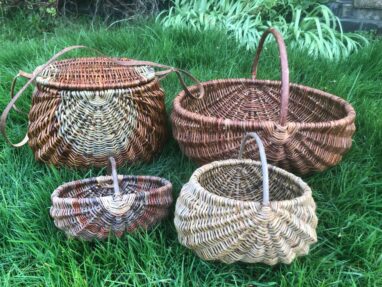 Frame baskets were often rustic looking baskets made by farmers or travellers for foraging and harvesting.
Frame baskets start with a hoop for the rim of the basket, this can be any shape or size. Ribs are then attached to create form which enables the basketmaker to design their own shape and style of basket.
On this course you will learn how to create a balanced and shapely frame basket, from a small egg collecting basket to a foraging basket with a lid and leather handle.
Suitable for all levels
Estimated cost of materials £10 – £15
There are three bursaries of £250 available to help with the cost of the course.  Members who have  two years' continuous membership are eligible to apply.  Please click here for more information.  Please also note that you need to purchase a ticket before you apply.
Back