What's on
BA Spring School 2022 Ply Splitting in Three Dimensions
By Julie Hedges
Clarence Drive, Harrogate, UK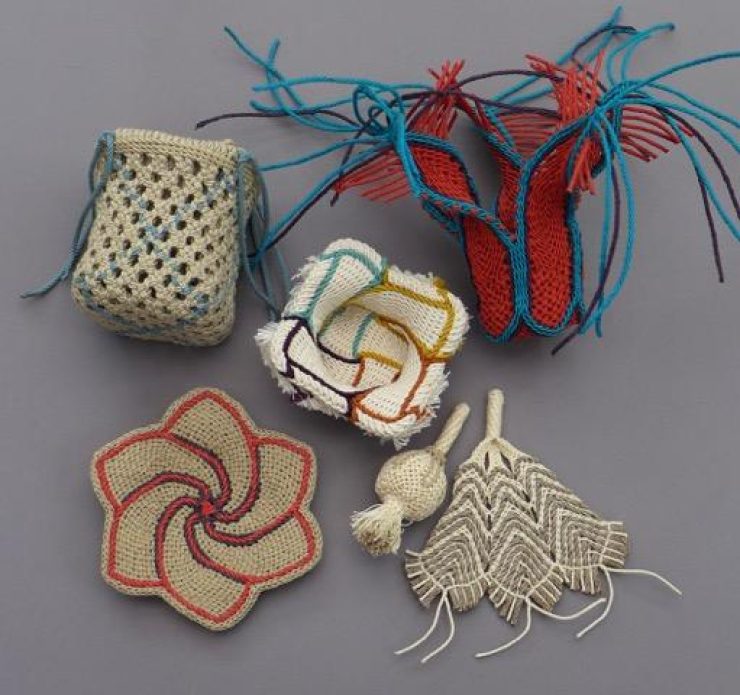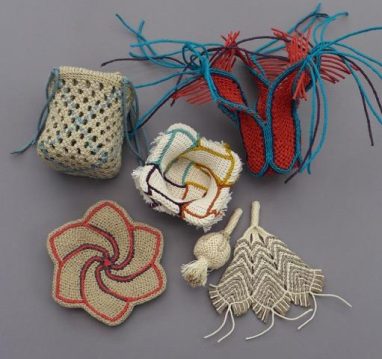 The versatility of Ply-Splitting makes it an ideal technique with which to explore three-dimensional forms.
Work in the scale and yarn of your choice, to make vessels, dishes, mats, or sculptural pieces.
During the course:
You will be introduced to three of the basic methods of Ply-Split Braiding: Plain Oblique Twining (POT),Single Course Oblique Twining (SCOT) and Ply Spit Darning, and combinations of these.

The importance of yarn selection, colour choice and the cord making process will be explained.

Different methods of Ply-Splitting will be examined in relation to making shapes.

Various methods of making and finishing structures will be shown.
During the week you will design and develop a finished structure or structures

.
Suitability:  All levels
Cost of materials:  Approximate  cost of yarn £5-£10
Back