What's on
BA Spring School 2024: Split hazel 'Wisket' or 'Whisket'
By Lewis Goldwater
Harrogate Ladies' College, Clarence Drive, Harrogate, UK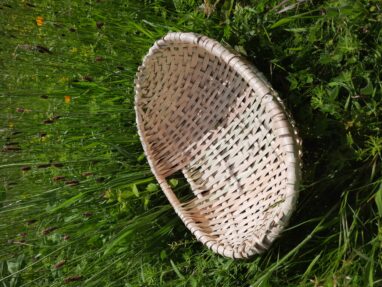 The 'Wisket' or 'Whisket' is a traditional basket usually made from split hazel in the Welsh Marches and across Mid Wales. It is similar to the Welsh 'Cyntell', consisting of an oval or round hoop/rim formed with bent hazel, and split hazel ribs, but it is then woven using long hazel weavers rather than willow. Split hazel basketry is classified as "Critically Endangered" on the Heritage Crafts Association's Red List of endangered crafts.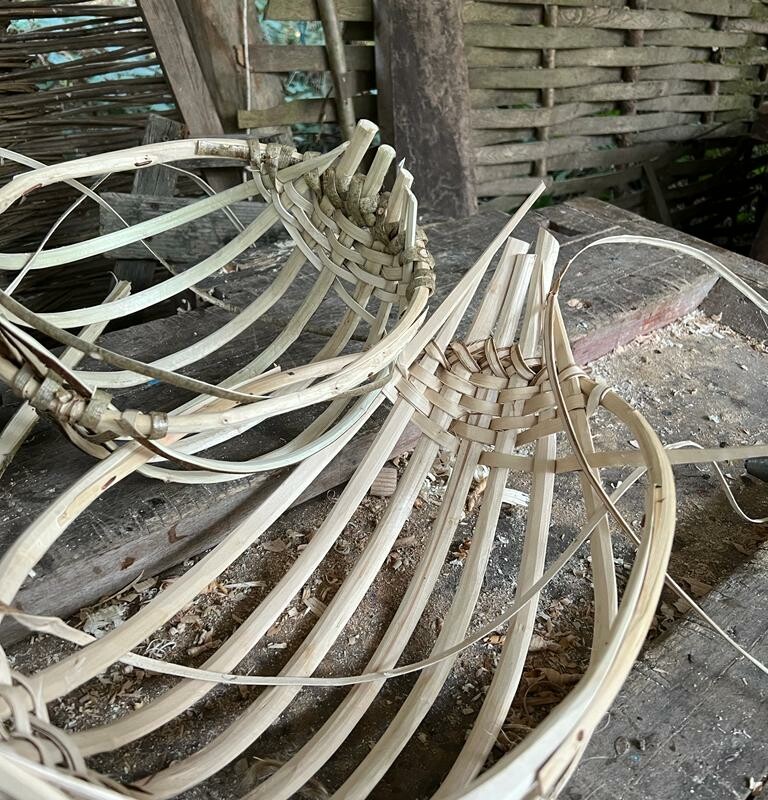 This course will allow students to discover more about the basket once crafted by wisket-maker, Charlie Jones. Teaching will focus on this style of frame basket. Students will also gain all the skills they need to prepare the components of the basket just from hazel using a minimum of tools, before assembling them into a wisket of their own making. There may be scope for to vary the finish and style of basket (within reason!). Students will be encouraged to bring and share their own ideas.
Suitability:   All levels. Please note that the preparation of split hazel is physically demanding, and this course may be unsuitable for people who don't describe themselves as 'strong', or who have back, shoulder or knee issues.
Cost of materials: £30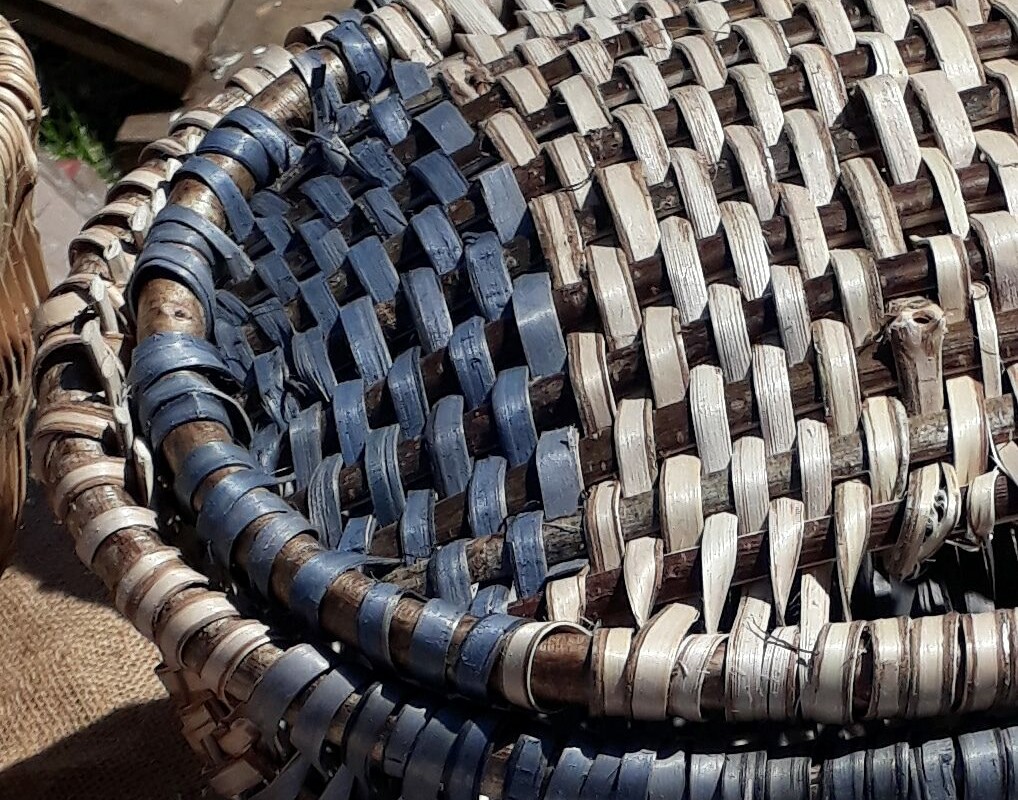 Back