What's on
Early Summer Finds, Found Gallery, Brecon.
By Found Gallery
Found Gallery in Brecon, Bulwark, Brecon, UK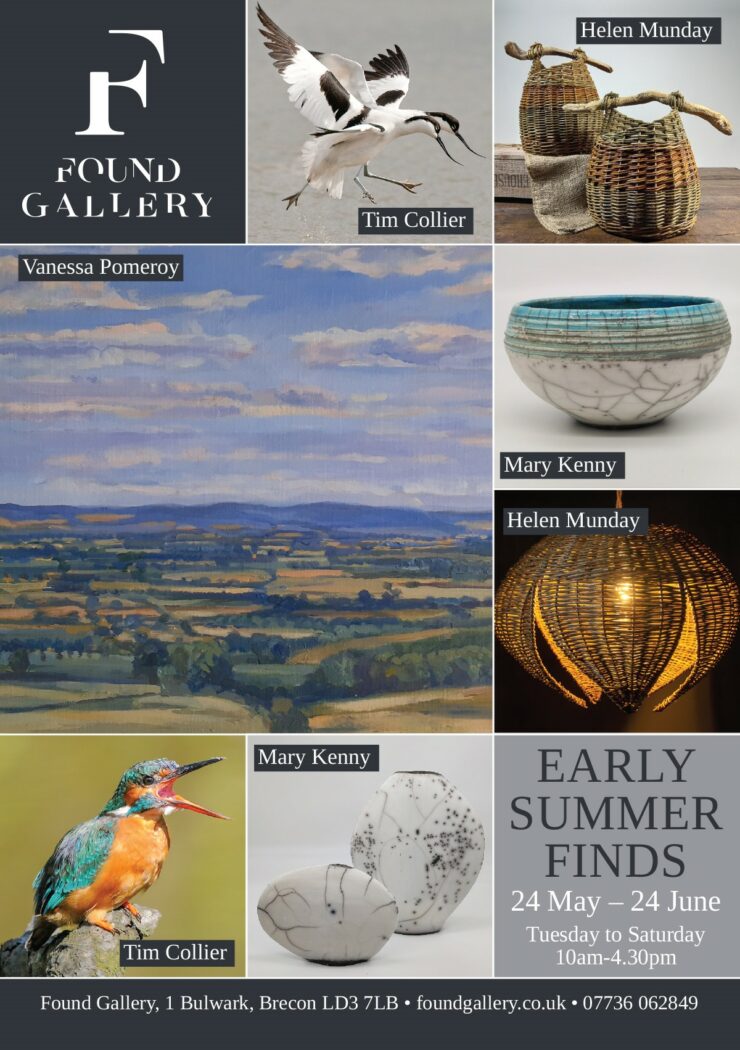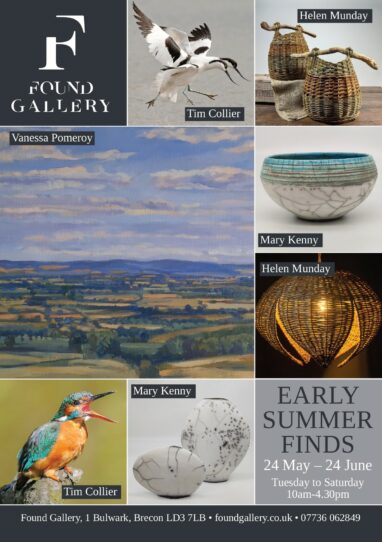 Helen Munday is an artist basket maker, working in natural materials grown or gathered by herself, giving her practice a circular, sustainable ethos. Her works include woven lampshades inspired by the seed pods of the Mallow flower and contemporary basketry both functional anc sculptural.
Helen Munday – Artist Basketmaker
Vanessa Pomeroy – Artist
Tim Collier – Photographer
Mary Kenny – Potter
Open Tuesdays to Saturdays. 10am- 4.30pm
For more information see the Found gallery website
Back