What's on
Lunch Bags with Anna Turnbull at Broadrake
By Rachel Benson
Broadrake, Chapel-le-Dale, Ingleton, N. Yorkshire, LA6 3AX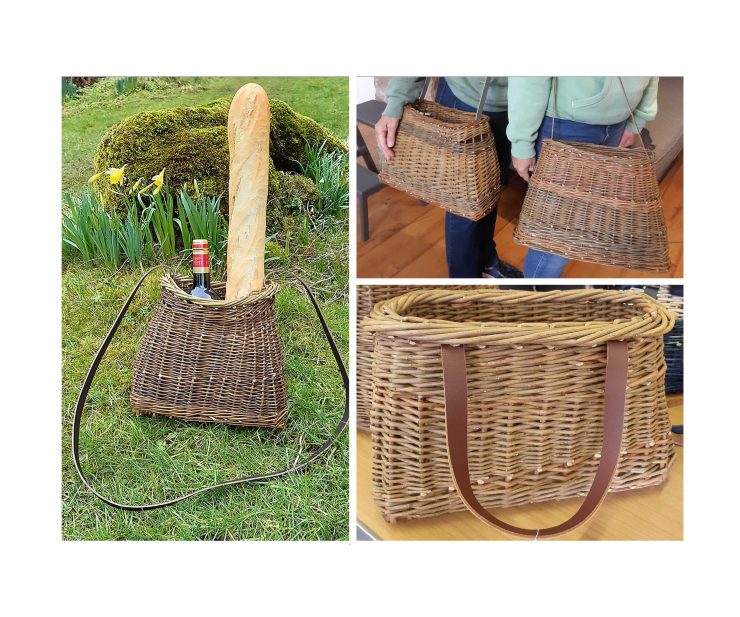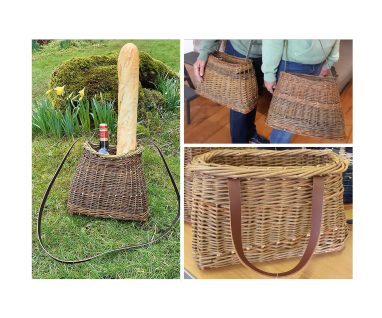 A 2 day workshop with Anna Turnbull who is a regular tutor for the Northumbria Basketry Group. Anna was lucky to have had some excellent experience on a bursary with Jenny Crisp refining skills & tips that she is keen to pass on.
This popular workshop is suitable for both beginners and those with more experience. Anna will guide you through the stages of a lunch bag-style basket, starting with a Catalan weave on the rectangular base. There will be opportunities to try out various weaves into the shaped sides that morph into an oval as the side weaving moves upwards.
One long or two short leather handles can be added in different ways to make the basket a shoulder bag or a shopper style. The final stages are to complete a border edging. Anna brings a selection of willow varieties to allow different colour choices resulting in a very varied set of finished baskets that reflect on Anna's excellent teaching over the 2 days.
The price of this 2 day workshop is £165, to include all refreshments and lunches. Please note that there is a material charge of £23 payable to the tutor, to include the base frame preparation as they need to dry ahead of the workshop. You will be shown how to make your own rectangular base frames in the workshop.
More details & images at http://www.broadrake.co.uk/collecting-basket.html
Email [email protected] or call 015242 41357 if you wish to make a booking.
Back