What's on
TRUG – growing inspiration
By Yardstick Gallery
Glasswork studios, Jephson Gardens, Newbold Terrace, Leamington Spa, UK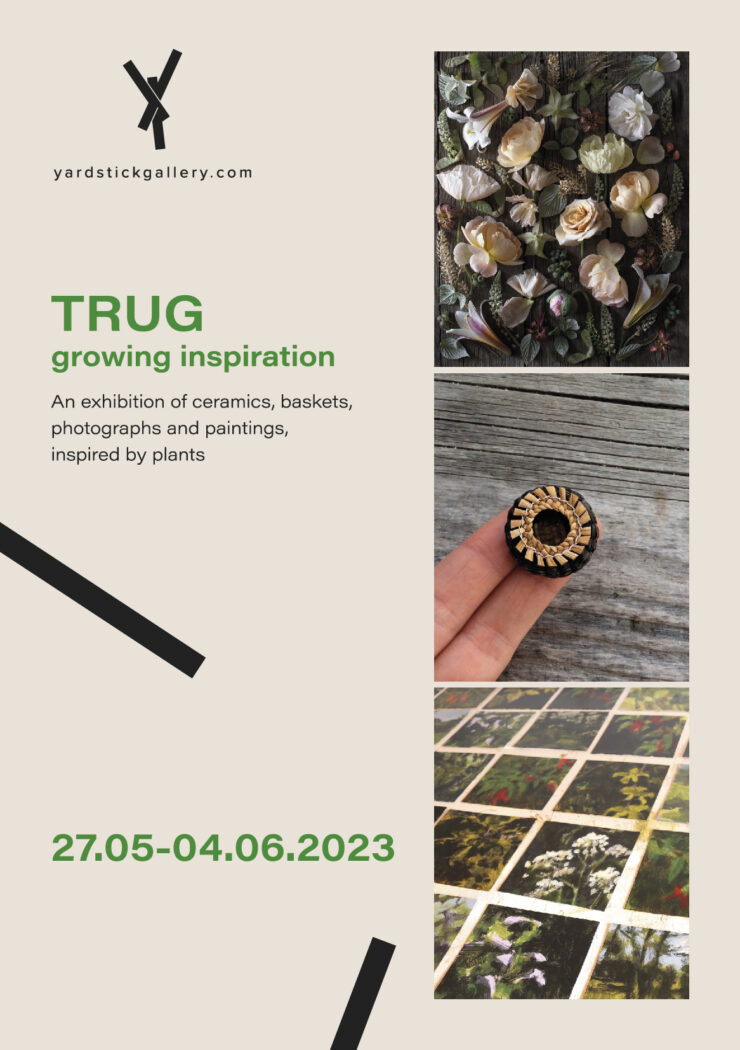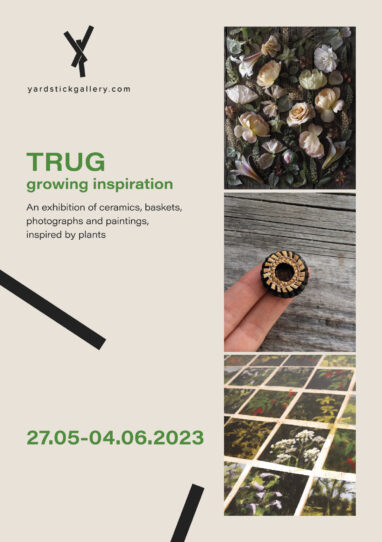 TRUG – an exhibition of ceramics, baskets, photographs and paintings, inspired by plants.
"Many artists and makers have a deep rooted (forgive the pun!) interest in nature, are knowledgeable about growing flowers, fruit, vegetables, crops –  and often cultivate their own plants for inspiration or as raw material for their creative work. This exhibition shows how diverse the results can be! " Anne Kennedy, Curator & gallery owner.
We are delighted to include four basketmakers in the TRUG exhibition – contemporary baskets from Sue Kirk Willow Baskets, trugs from Angela Cole at Yorkshire Willow Baskets, a collection from Marianne van Niekerken at Crafty Basketry and a selection of Rosie Farey's Miniature Baskets.
Find more information here
Yardstick Gallery, Contemporary Craft and Fine Art gallery at the Glasshouse Studio, Jephson Gardens, Leamington Spa, Warwickshire, CV32 4AA
Also in the exhibition are:
Angela Cole – willow baskets
Becky Crowley – photography
Caitriona Dunnett – photography
Rosie Farey – miniature baskets
Sue Kirk – willow baskets
Marianne Angeloni-van Niekerken – crafty basketry
Maggie Smith – yellow minnow sketch, botanical artworks
Lorenzo Tonti – photography
John Wheeldon – fine ceramics
Karen Williams – adrift pottery
Keith wilson – (rua), painting
Kimberley Anne Woolliscroft – illustration
Back