What's on
West Wales Willows Annual Open Weekend – 2023
By Justine Burgess, West Wales Willows
The Mill, Gwernogle, Carmarthen SA32 7SA, UK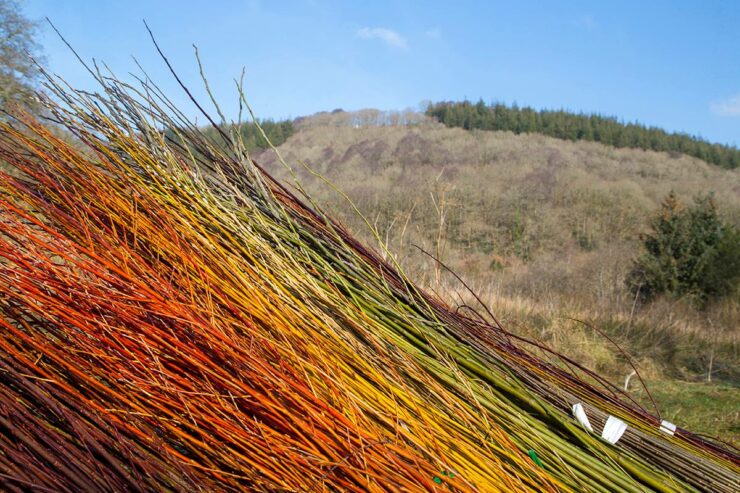 This as a OPEN AIR event in a sloping, damp field, so please plan for Welsh weather; wellies and waterproofs strongly suggested.
Guided tours running 10.30, 11.30, 1.30, 2.30 and 3.30 by both Justine and Alan.
Bring your own refreshments.  Port-a-loo available.
If you are interested in growing your own willow for basketry, living willow structures, bio fuel, ornamental use, early flowering nectar etc, then please do come along to our open weekend to find out more. You will be able to see our willow in situ and the autumn colours are just starting to come through.  We also have living willow domes, arches and fences. Over 260 varieties grow in our fields and we also have a filed full f 4 years of SRC – Short Rotational Coppicing willow – that we log and use for fuel.
You can also pre-order cuttings and living willow on the day. Availability will be from January 2023 weather depending.
A selection of baskets an willow items will also be available – some as commission only.
Directions on our website: https://westwaleswillows.co.uk/contact-us/
NB There are slopes up to the field.  Sorry, no dogs.
We hold the National Collection Holder of Salix (Willow)
Back