What's on
Willow asymmetrical basket – A two day basket course with Joe Gregory
By Joe Gregory
Creative with Nature,Rochdale Road, Todmorden, West Yorkshire OL14 7LA UK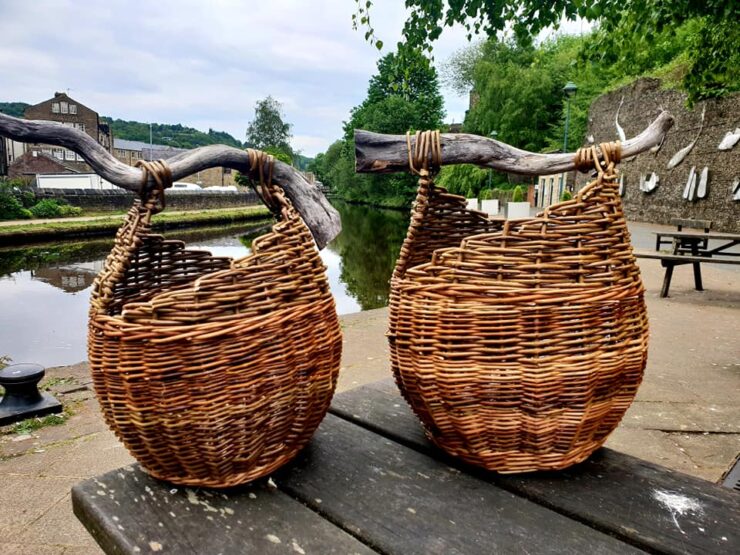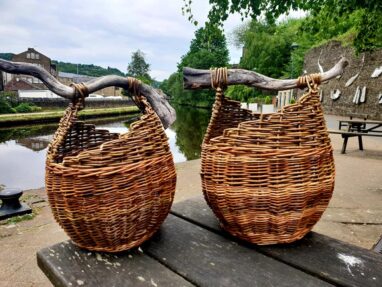 One of my most popular basketmaking courses this is a great basket for an absolute beginner and for those with some basketry skills more complicated weaves can be achieved on this course.
Over the two days you'll have the opportunity to use different Willows and learn different weaving techniques to achieve a truly unique basket that will look fabulous in any setting.
If you have a special piece of wood of your own (who doesn't!) please bring it to the course and you can incorporate it into your handle. But if you don't have a special piece of wood you can choose from one of Joe's pieces in the workshop.
This is a wonderful immersive workshop where you will have time to understand the process of Weaving and to go away with something you can be truly proud of.
Come alone and meet other crafty folk or come with a friend or two for a special couple of days together.
The Willows tea and coffee house on the ground floor of the building will keep you refreshed during your course with the selection of rainforest alliance coffee, ethical loose teas, award-winning cakes and a small selection of savouries.
Notes:
No prior experience needed but you must have good mobility in hands & feet & be able to stand whilst working.
Please wear old (non dangly) clothes, covered toe shoes (no sandals) & little or no jewellry.
Willow asymmetrical basket – A two day basket course with Joe Gregory Saturday 28th & Sunday 29th of October 2023
Level- beginner/ intermediate
Back