What's on
Willow Celtic Knot or Tatza Baskets with Rachel Hutton – Saturday 23rd of September 2023
By Rachel Hutton
Creative with Nature, Rochdale Road, Todmorden, West Yorkshire UK OL14 7LA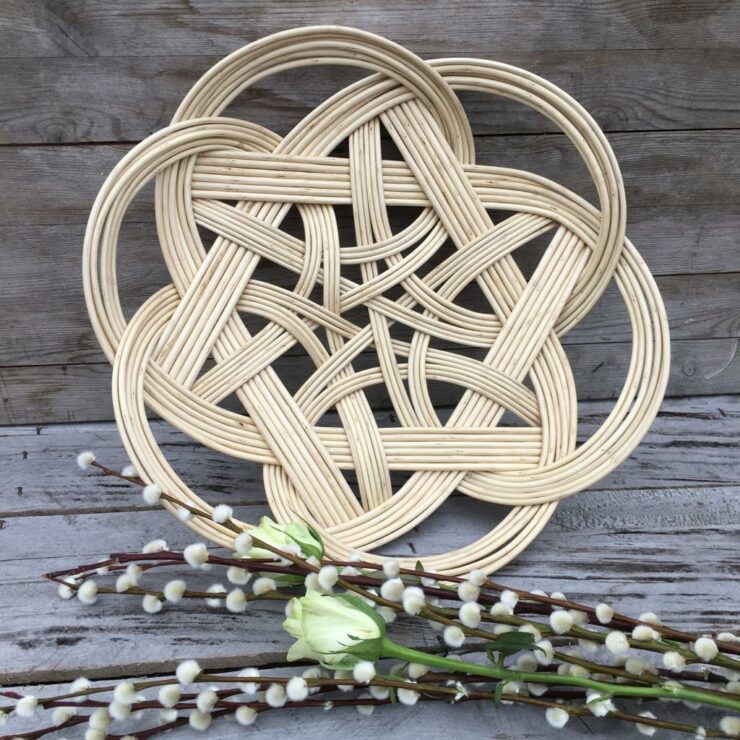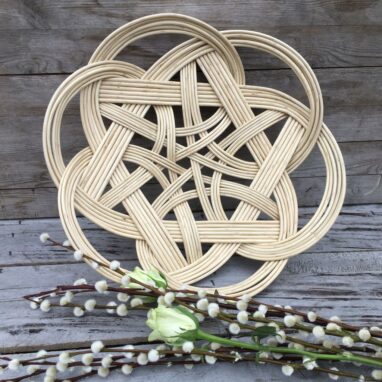 Tatza or Celtic Knot Basket 
Learn how to make this complex contemporary basket- a great basket for beginners (despite it looking very complicated!) Traditionally used as a Polish bread basket this would also make a statement wall piece.
Step by step photographic notes accompany the course so don't worry about forgetting what goes where as you progress along. Those of you used to working in willow may also produce a woven ball to compliment the basket.
Notes:
No prior experience needed but you must have good mobility in hands & feet & be able to stand whilst working. Please wear old (non dangly) clothes, covered toe shoes (no sandals).
The willows tea and coffee house will be open during the course offering the finest rainforest alliance coffees and ethical teas, award-winning cakes and simple savouries.
Willow Celtic Knot or Tatza Baskets with Rachel Hutton – Saturday 23rd of September 2023
Back