What's on
Berry basket course
By Hatton Willow
Nantgarw China Works Museum, Tyla Gwyn, Nantgarw, CF15 7TB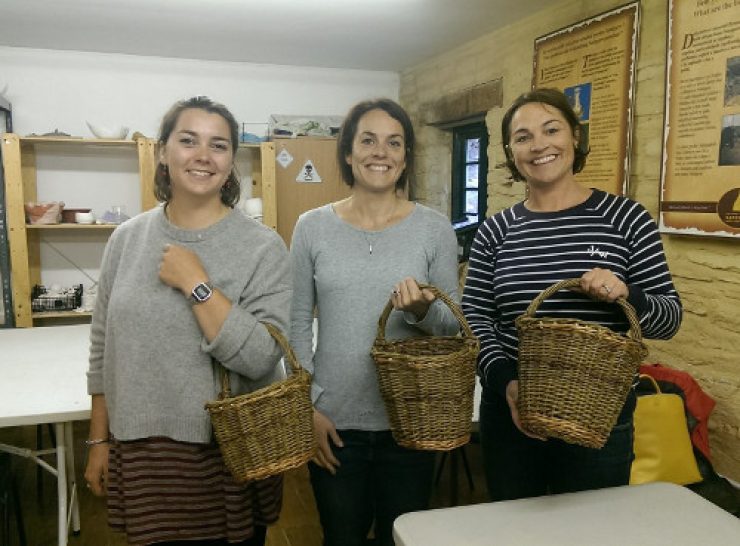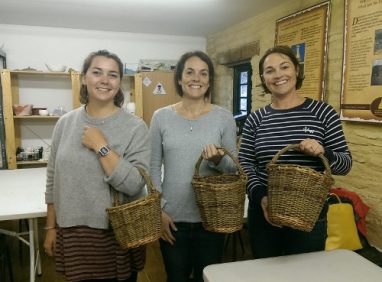 Make a berry basket with handle
This course will include different techniques of willow weaving and basket making. This course is perfect for those who want to have a go at adding a handle to a basket. As well as weaving the base, staking up the basket, weaving the sides and turning down the border you can then add a handle. You will end up with a beautiful basket to pick fruits from the hedgerows. This basket can be challenging so it may be a good idea to try a garden trug or round basket before attempting this basket.
You will have a wonderful day in a beautiful setting learning an ancient craft.
This course is £90 payable by Stripe, Paypal, bank transfer or by cheque. The course will be held between 10:00am and 6:00pm in Nantgarw China Works Museum, Cardiff.
All materials and tools are provided and you take home everything you make. Please bring any refreshments, snacks and a packed lunch with you.
Sarah Hatton, the course tutor, has been willow weaving since 2008. She has been involved in many large scale projects, most recently producing 70 gift baskets for the World Leaders attending the NATO Summit in Newport. Sarah was awarded the Craft Showcase Award 2015 at Made by Hand, Cardiff. She grows her own willow in Caerphilly which gives her a yearlong sustainable source of willow.
Guided by your tutor Sarah she will take you through the course step by step and will make sure that you go home with something you are proud of.
Please book on through our website https://hattonwillow.co.uk/product/berry-basket-course/
Back