What's on
Exploring soft sculpture and line, using wrapping with Mary Crabb
By Oxfordshire Basketmakers
St Nicholas Church Hall, Elsfield Road, Oxford OX3 0PR, UK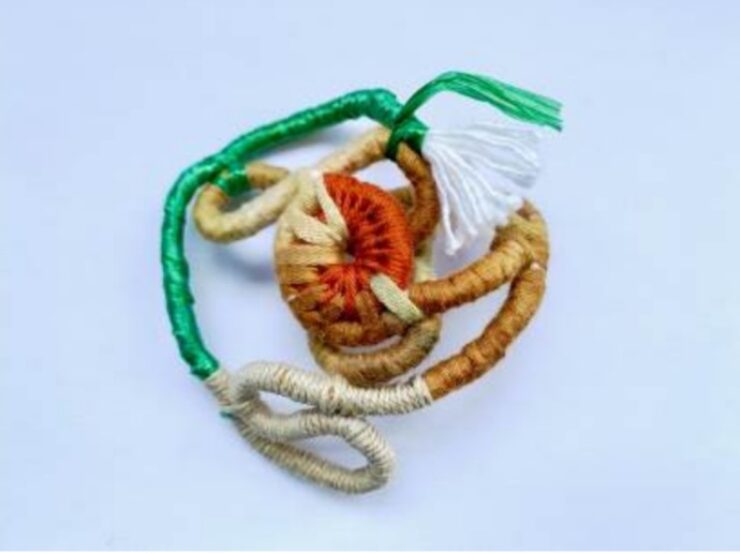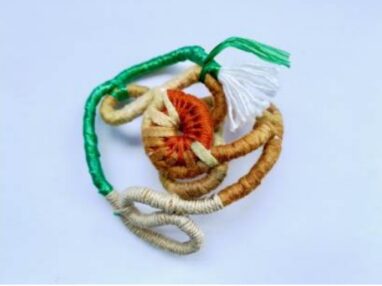 In this workshop you will focus on wrapping with connections to coiling. Wrapping and coiling of a core material is worked in the hands with the use of a few simple tools. Working around a core the wrapping adds structure, colour and possibly texture.
You will be introduced to the technique, and encouraged to explore soft sculpture and line.
Techniques will be taught to start, join in new threads, connect cores whilst wrapping and finishing off.
A range of materials will be available to trial as a core including rope, string, raffia, fabric and paper. Wrapping threads on offer will be colourful, natural or textured; wools, fabric, strings and twine.
Mary will demonstrate techniques, provide visual notes and offer individual support to enable students to create their own unique samples and pieces. This is an excellent opportunity to explore and experiment.
Please note, work is all made in the hands and can be tiring on the hands, neck and shoulders so please consider this before booking.
Mary's work sits on the edge of basketry and textiles, drawing skills from both areas. With a background in maths teaching and museum education her work is inspired by objects, stories of people and making, supported with research and investigation.
More information about Mary and her work can be found via the
following links:
https://www.crabbbaskets.com/
@crabbbaskets on Instagram
** This workshop is suitable for all levels, you don't need any experience of wrapping and coiling. You will need to join Oxfordshire Basketmakers for £15**
Workshop fee: £50 per person.
Materials cost: £10-£15 per person.
Book on the website:
Back