What's on
Two day Round base Basketmaking Workshop 8/9th October 2022
By Catherine Beaumont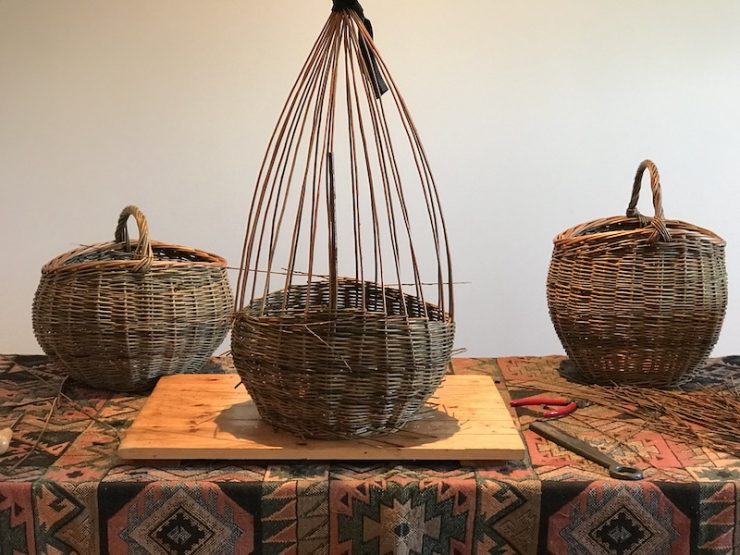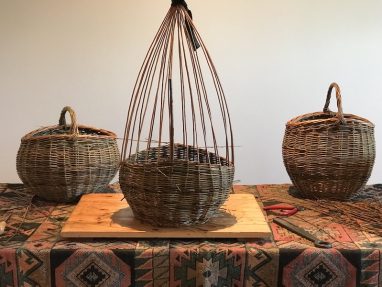 FULL for future workshops please get in touch.
Come and learn how to make a round willow base and then learn the skills to make your own basket. You will be shown shaping, including how to make an oval basket from a round base should you wish to,  and a variety of different weaves and traditional techniques.
This workshop is suitable for people new to basketmaking and people wishing to progress their skills. You might like to try your hand at a Kibsey, a traditional fruit picking basket, or make a potato hod basket learning how to make a lid and inner flange, or develop weaving techniques and new borders…
Max 8 people.
Days start 9am arrival for 9:30 start and go on until 5/6pm to suit people's needs.
£160 including materials.
Near Midhurst, West Sussex For further information (or to see examples of my work at catherinebeaumont_basketmaker on Instagram), email me [email protected]
Back