What's on
Two day English ovals workshop 26/27th April '22
By Catherine Beaumont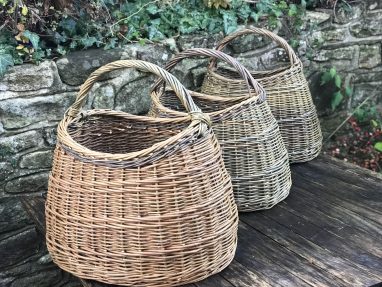 The traditional English underfoot oval. Possibly my favourite base to look at and make.
Both beautiful and strong.
To come on this workshop you must have experience of willow basketmaking and preferably some experience in tying the round underfoot base to get the most out of this workshop. (Video on my Instagram acct catherinebeaumont_basketmaker).  This will help with hand strength and body position when creating an underfoot base as well as the process of tying in.
Max 6 participants to allow for individual time.
There are two places available on this workshop, and it is a great opportunity to learn the variety of techniques for this method to develop your skills in traditional English basketry.
Cost is £155 including materials.
Arrival from 9, for a 9:30 start and we will go on til 5/6 pm to suit participants getting the most out of the two days.
For further details please contact me on [email protected] 
Back