What's on
Welsh Cyntell – Framed Basket Workshop 13 & 14 October 2023
By Justine Burgess, West Wales Willows
The Mill, Gwernogle, Carmarthen SA32 7SA, UK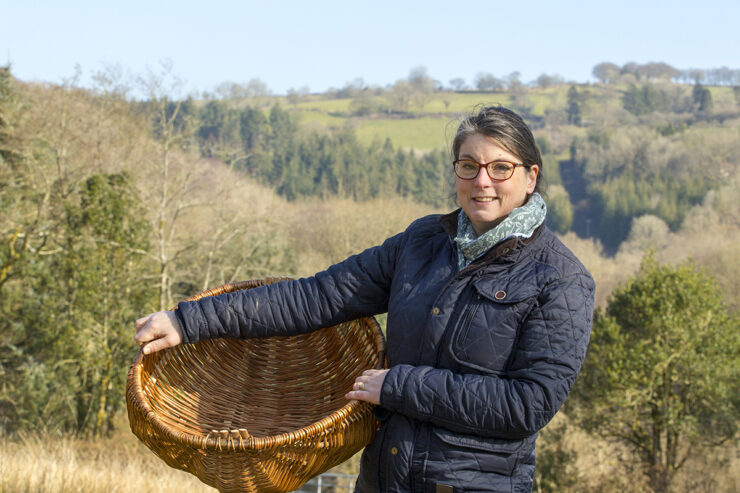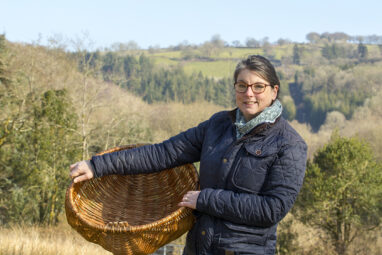 DESCRIPTION
This is a 2-day workshop on our smallholding to learn to weave the Welsh Cyntell.  Willow ribs and hoops will be prepared for you and you will learn how to weave everything together to produce a strong framed basket.
This will be a small group – 4 max and each day will run from 10.30am – 5.00pm ish
What is the Cyntell?
The Welsh Cyntell basket (pronounced cin-tethl) was traditionally used in agriculture for collecting crops, carrying animal feed and anything else that needed transporting. Cyntell is the Carmarthenshire name and it's also known as a Wyntell/Gwyntell in other parts. It is made from willow using a pre-formed hoop and ribs and woven in a range of colours.
All materials and tools are provided.
Please bring your own lunch but drinks will be provided.
About the tutor:  Justine Burgess of West Wales Willows.
Justine originally trained as an engineer, and worked in the charity and education sectors, before becoming a partner in West Wales Willows with her husband, Alan. On their smallholding in Carmarthenshire, they grow around 260 varieties of willow and Justine weaves with willow and teaches a wide range of workshops in Wales.
Back